Here you will find details of all my partners, who play a crucial role in my sporting career and my horses' performances.

Clicking on the logos will take you directly to their websites.



On the Haras de Hus website, you will find their horses for sale as well as the available stallions, the different services offered and the latest news about this modern stud!
You can also download a breeding contract after you have read the stallions' descriptive sheet!

Pont Hus - 44390 Petit Mars - France
+33 (0)2 40 72 38 38
contact@harasdehus.com



The new Pikeur collections appear on their website twice a year! You will also find the "Basics" collection catalogue, available all year round. You can now order the items you have been dreaming of!

"I am an absolute fan of the Pikeur brand, which brings unrivaled technical comfort to the clothes I wear when I ride every day. I also appreciate the style of the clothes, which I often wear when out for a dinner with friends. Prime Collection, New Generation or Classic Sports: like me, you're bound to find a style that will suit your taste!"
If you wish to buy Pikeur products, you can place an order on their website or ask the Kineton saddlery (on site or have your online order shipped) or your usual saddlery.

Esch 19 - 33824 Werther - Germany
+49 (0) 52 03 / 7 04 - 0
info@pikeur.de




The new Eskadron collections appear on their website at least twice a year! You can browse the different Eskadron collections, as well as the "basics" collection, available all year round! The sublime Platinum collection is also released once a year! Don't miss out!
"I only use Eskadron products for my horses! Saddle pads, polo bandages, rugs, headcollars... all the items are beautiful, technical, really suited for horses, and made from solid and enduring fabric."

If you wish to buy Eskadron products, you can place an order on their website or ask the Kineton saddlery (on site or have your online order shipped) or your usual saddlery.

Esch 19 - 33824 Werther - Germany
+49 (0) 52 03 / 7 04 - 0
info@pikeur.de


You will find the complete range of Passier saddles as well as all their leather fabrics on their website! The brand has been around for decades and is globally renowned.
"I've been using Passier saddles for more than 10 years. I first came across the Grand Gilbert model in Germany, and it totally blew me away! At last I had found a true dressage saddle! A dressage saddle equipped with a dressage saddle tree, allowing really close contact with the horse, helping you into vertical position with a good leg position while leaving your body with freedom of movement! Since then, the Corona II model has completely won me over: it is an even more technically enhanced model. I also use their "Bremen" snaffle bride and "Boston" double bride with outstanding leather quality and finishes!"

If you wish to buy Passier products, you can ask the Kineton saddlery (on site or have your online order shipped).

Am Pferdemarkt 8 + 10 - 30853 Langenhagen - Germany
+49 (0) 5 11 /9 72 64-0
passier@passier.com



This saddlery specializes in equine sports, and their products can be found directly in their shop in Paris, on their website or even via their Facebook page...

"I met Pascale and Jean Luc, the owners of the Kineton saddlery, during a competition. Both of them are highly competent, incredibly kind and really determined when it comes to finding what you are searching for or saw on a horse at a show but don't know where to find! They will be able to find what you need!
The saddlery is also the representative of the Passier brand in France, and you will be able to order your Passier saddle with technical advice from the experts.
You will also find Pikeur clothes for you and Eskadron equipment for your horses!"

6-10 rue Mirabeau - 75016 Paris - France
+33 (0)1 40 50 60 93




Discover the different horse truck models designed by Carrosserie Paillardfor the transportation of your horses on their website!
You will also find several second-hand models for sale.

"Carrosserie Paillard's trucks are designed to ensure the highest levels of security and comfort for both horses and riders.
The team is able to fully adapt to your specific requirements in order to design the truck that you have been waiting for and dreaming of!
I have owned a Paillard truck for a few years, and my horses have been traveling really well and stay injury-free. When attending shows, I prefer my truck rather than going to a hotel, as it really makes me feel at home!"

4 rue du Domaine - 35137 Bédée - France
+33 (0)2 99 07 11 88
contact@carrosseriepaillard.com

You will find Ecolit's full range of bedding and fodder on their website, where you can order the products you need.
"Just before the World Equestrian Games in Caen, I faced a big problem with Riwera de Hus coughing. That's when I started asking myself the right questions about the quality of the environment of all my horses!
I turned to Ecolit, who recommended a shavings bedding where the dust has been removed, of stable and controlled quality: CLEANBOX, which is also comfortable for the horses.
I tested it, even took it with me to the World Equestrian Games and no longer want to change when I see my horses feeling so well!
Respiratory comfort is crucial in dressage, as it involves a long, intense and sustained effort!"
Please visit the Ecolit website for further information and ordering.

La Chapelle - 14370 Croissanville - France
+33 (0)2 31 23 75 15
contact@ecolit.com




Find the different products of the Equistro range on their website.
"There are many horse supplements. I have finally chosen the Equistro product range after extensive search. The well-being of my horses is crucial to me. The high product quality and the pre-manufacturing research and development really convinced me to opt for Equistro. I am delighted and really don't want to change. Equistro Flexadin UC II is a flagship product of the range, which I particularly recommend to help your horses with the efforts dressage requires of them."
Contact your vet to order products from the Equistro range or find them online.



Horse management software EQUICTY, an equestrian revolution !
"I have searched a global management of stables via several apps for a long time, but I don't found it. Equicty is exactly what I searched ! Management from your smartphone via the app, but also from your computer and the Smart Stable Board installed in the stables ! Everything is easier ! With Equicty you can : coordinate the training plannings of your horses from everywhere, manage treatement health with involved persons, plan competitions and follow performances, organize and store your media (pictures, videos, vet reports, X-ray, ultrasound, etc.), manage and send your bills thanks to stored informations, get a total control of cost, store all contacts, etc.
Holstraat 87 Bus 11 - 8790 Waregem - Belgique
0032 56 96 72 09
hello@equicty.com



Find all the differents heated products to protect yourself of cold in winter !
"Suffering of Raynaud syndrome, riding horses in winter has been a indefinable pain for a long time ! Chilblains on foots and fingers ! Until I discover it exists heated soles and gloves conceived to do ski. They have changed my life ! After to have found and tested differents suppliers and differents models during several years, I have chosen the Therm-ic products that have a high quality ! The soles are very thin and can put themselves inside my riding boots with batteries to keep heat all day !"

18 rue Léon Béridot - 38509 Voiron - France


04 76 67 71 69


service@therm-ic.com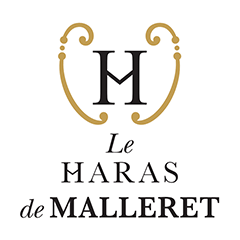 Discover the horses for sale of Haras de Malleret on their website as well as the available stallions for servicing ! The Haras de Malleret has also opened an equine balneotherapy center unique in Europe, to take care of exceptional horses.
Chemin Malleret - 33290 Le Pian-Médoc - France
05 56 24 11 11
info@haras-malleret.com